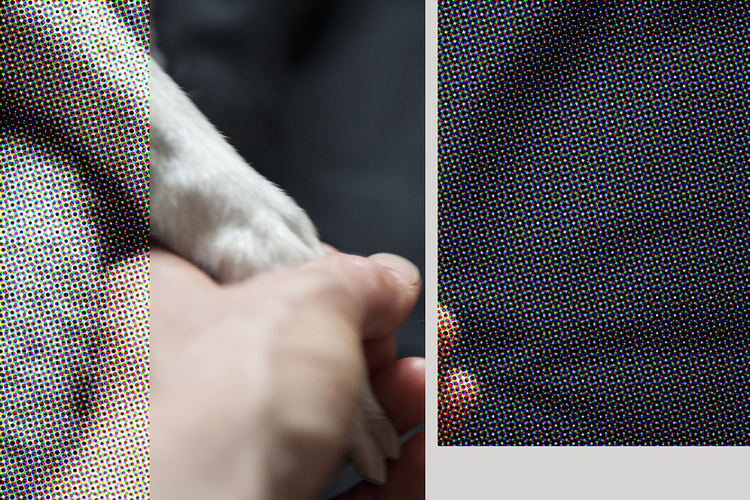 Education
//University of Western England, Bristol, UK
MA Multi-Disciplinary Printmaking, with Distinction
//Alberta University of the Arts, Calgary, Canada
BFA, Photography
Professional Practice Placement
//Centre for Fine Print Research, UWE, UK, 2018
Grants & Awards
//The Agassi Book Arts Prize
, UK, 2019
//The Interface Analysis Centre's (IAC) Science Image Competition Prize, UK, 2009
//The University of Bristol Teaching Awards, Public Engagement Prize, UK, 2008
//University of Bristol Alumni Fund Grant, UK, £11,000, 2008
Interviews
//
Fisheye Magazine
, 2020, Interview by Anaïs Viand.
//Verdure Engraved,
2018 (2), Interview by Jez riley French
Writing
//Contributor to
Printmaking Today
, Expanded Practice, Cello Press Ltd. UK
Conferences
//EXP.20
International Festival on Experimental Photography. Invited panel member in two sessions: 1. Experimental Photobooks; 2. Experimental Digital Photography.
Barcelona, Spain, 17-19 January 2020
Exhibitions
//
Should we have stayed at home and thought of here? World Book Night Exhibition, Bower Ashton Library, Bristol, UK (virtual exhibition), April-June 2020.
//
Zero Waste
, an exhibition of artists' books, Estonian Academy of Arts Library, Tallinn, Estonia, Nov 2019-Feb 2020
//
Zero Wast
, an exhibition of artists' books, UWE, Bristol, Bower Ashton Library, UK, Sept-Oct 2019
//
5th BILA International Biennial of The Artist's Book,
organised by NabilaFluxus Archive Museum & Art Gallery Association, curator Virginia Milici. La Rotonda di Badoere di Morgano, Piazza Indipendenza, Treviso, Italy, Sept-Oct 2019
//
The Seasons
, organised by Valeri Burov & Timur Khairullin, A.M. Gorky and F. Chaliapin Museum, Kazan, Tatarstan, June-July 2019
//
MA Multi-Disciplinary Printmaking Degree Show
, Arnolfini, UK, June 2019
//
Print Matters, Organised by Majka Dokudowicz and Mariusz Gorzelak,
Eugeniusz Geppert Academy of Fine Art and Design, Wrocław, Poland, May 2019
//
Humble Arts Foundation Group Show #59
: 'Numerology', Online. Dec 2018
//
VOLUMES 2018
, International Open Call Exhibition, Kunsthalle Zürich, Switzerland, Nov 2018
//
Athens Print Fest 18, 14th Edition
, 'Interruptions', The Sotiris Felios Collection,
Athens, Greece, Oct 2018
//
Visions of Science
, Andrew Brownsword Gallery, University of Bath, Sept-Oct 2018
//
The Seasons Artist's Book Exhibition
, curated by Valeri Burov, Kirov, Russia, Sept 2018
//
Encounters with Books
/ Encuentro con libros, an exhibition in an artist's book
for IMPACT 10 Printmaking Conference, Santander, Spain, Sept 2018
//
Found on the Isthmus
, World Book Night 2018 Exhibition, Bower Ashton Library,
Bristol, UK, April 2018
//
Bristol Photography Research Group, UWE, Instagram takeover
, April 2018
//
Bound to Bristol
, An Exhibition of Artists' Books, F-Block Gallery, UWE Bower Ashton, UK, March 2018
//
Off-Set
, Christmas Steps Gallery, Bristol, UK, 2017
Publications
//The Blue Notebook Journal, Volume 14 No 1, Autumn – Winter 2019
//Gwalia Gazzett, by WBN United Artist, UK, 2019
//Encounters with Books / Encuentro con libros, an exhibition in an artist's book for IMPACT 10 Printmaking Conference, Santander, Spain 2018
//Their Eyes Were Watching God
, by WBN United Artists, UK, 2018
//BOOKISHNESS
, by WBN United Artists, UK, 2017
Collections
//Book of the Artist collection, Kirov, Russia
//Bower Ashton Library, UWE, artists' books collection, UK
//Library & Archive, BALTIC Centre for Contemporary Art, Gateshead, UK
//KKV Grafik Arkiv, Malmö, Sweden
//Oxford Brookes University Library, UK
//NabilaFluxus Archive Museum, Treviso, Italy
//Tate Briain's archive collection, UK
//Unveil'd Photobook Award permanent collection, UK